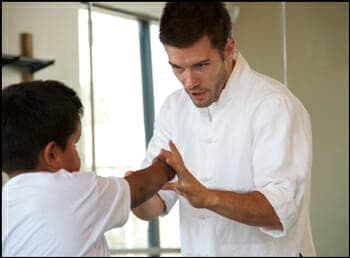 Advice for Beginners
There can be a huge difference in quality of instruction and overall experience from one school to the next. Make sure to do a little research before you decide on a Dojo for you or your family.
First, make sure you can try a class before signing up or making any payments. See for yourself exactly what your experience will be like and judge the quality of the instruction for yourself!
Also be sure to ask questions and find out:
Who actually teaches the classes? The person who owns the school might have great credentials, but will they be teaching your class?
How often can you attend class? (Not just how many days the school is open)
What about other fees? Some schools might quote a low monthly tuition, but have significant hidden fees that add up over time. Ask about testing fees, program upgrades, and required tournaments.
If you live in the Los Angeles area we encourage you to come try a class at the School of Martial Arts.