All classes online. Select classes in person in the park. Contact us to schedule an introduction!
Have Fun after School with Martial Arts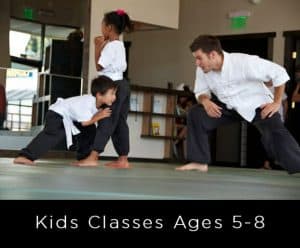 At the School of Martial Arts West LA, we make learning fun and achievable for all ages. Our Junior Wushu class is the martial arts program for kids ages 5 through 8. This style of Kung Fu is influenced by disciplines such as taekwondo, jiu jitsu and karate. Our approach exposes your child to a variety of techniques while developing partner skills. This class teaches discipline and self defense for kids in a high energy, welcoming atmosphere. Watch your child's confidence grow as they learn to punch, kick, grapple and more.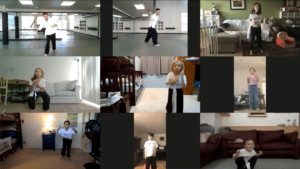 While similar to the Wushu class (for older kids), the Junior Wushu kids focus on building strong basics. The class teaches kids responsibility, concentration and problem solving skills. With our practice rooted in mindfulness, Junior Wushu serves as an effective anti-bullying tool. Classes encourage positive and respectful interactions with peers, which will grow with your child as they continue to practice. Through hard work and commitment, your child's life will be changed by the most ancient form of martial arts, Kung Fu.
Sifu Scott had a huge breakthrough when he learned martial arts. Martial arts helped him to mature, and learn confidence and respect at an early age. In the same way that martial arts had a positive impact on him, it can help your child blossom in new ways. He works with the kids to develop self defense skills while cultivating a positive attitude. Junior Wushu challenges children's minds, keeps their bodies active, builds partner skills and proves a powerful influence in every aspect of a child's life.
Our kids' martial arts classes are available after school on weekdays and mornings during the weekend.
All classes are running online.