All classes online. Select classes in person in the park. Contact us to schedule an introduction!
Self Defense and Martial Arts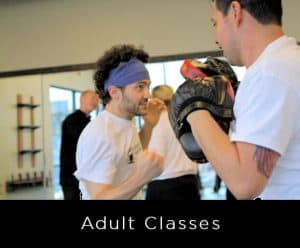 In our Adult Martial Arts program we blend modern training methods with traditional philosophy to give students a complete experience. This effective form of self defense is based in a style of Kung Fu that shares elements of other martial arts like Brazilian Jiu Jitsu, Judo and Aikido. Our students gain better cardio, flexibility, strength and overall movement as they work through drills of high and low impact exercises that teach them how to protect themselves. We'll help you face any real-life threat so you gain confidence in self defense, as well as the ability to avoid confrontations all together. Regardless of your size or experience, we'll give you the best chance to succeed when the going gets tough.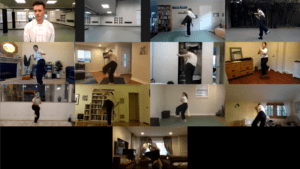 Martial Arts as a Way of Life
Our classes aren't watered down like other martial arts programs. Our style's foundation is in meditation and mindfulness, so you'll be strengthening yourself both physically and mentally through committed practice. These skills can then be applied to day-to-day tasks outside of the dojo. Before you know it, your enhanced reflexes, coordination and agility will even make you sharper on the job.  You'll have better focus and concentration, making you even more effective. Our goal is to help our students not only learn self defense, but become masters of their actions rather than prisoners of their reactions.
Modern training methods
Traditional philosophy